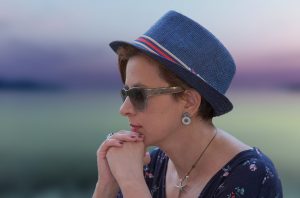 I've always been fascinated by the immediacy of the image and the power of the word! Thus, photography, videography and literature dominate equally my world…
Born in Johannesburg, South Africa, I live permanently in Athens, Greece, where I work as a freelance photographer, video-artist and scriptwriter/novelist.
Photography:
I'm a landscape and nature photographer! I adore the power of the sea and the majesty of the mountain. Nature calls me to commemorate its glory under the sun or moon…If you like my landscapes, I can decorate your living space with stunning images.
In my line of work, I have participated in a number of group photography exhibitions.
Videography:
I am a video-artist, with a flair for cross-medium expression. I like to combine still images, video and sound to create powerful and captivating videography. Since my personal world is co-defined by literary expression, I am interested in creating book trailers and short teasers, where I offer a sneak peak of the book's universe and convey its feeling to the prospective reader. Moreover, I can provide you with photos and textures for your new book -cover and back- and assist you with the visual campaign of your book's promotion.
My Writing:
And yes, I write…a lot! "Momentum Publishing Co" published my first novel in 2015.
In 2018 & 2019, I wrote scripts and directed episodes of a documentary series for the Greek National TV.
In 2021 my second novel " lipstick" was published by "Dodoni Publishing Co"
I've also written short stories and a number of scripts and I'm a member of the Scriptwriters Guild of Greece.
My Studies: Photography, Sociology and English Literature with post-graduate studies in Applied Professional and Educational Training.
Seminars I attended: Filmmaking, Editing, Script and Creative Writing.
Awards I received:
In 2020 & 2021 I participated in the 2nd and 3rd International CIP festival and exhibited sample of my work in the Blank Wall Gallery.
In 2021 I received a distinction in the Self Portrait competition organized by the Hellenic Photographic Society.
In 2017, 2018 and 2019 my photos have gained distinction in the 3rd, 4th and 5th Greek National Competition for Women Photographers, organized by the Hellenic Photographic Society.
In 2010, I worked as first Assistant Director in Dorota Zglobicka's film "Love and Shadow", which gained the second place in the ZubrOFFka International Film Festival, Poland.
In 2009, the short film "Behind the Clouds", based on my script and directed by George Dimitropoulos, received the Audience Award at the Vangelis Kotronis Fantasy Film Festival and the First Award for supporting actor at the Film Festival of Patras.
In 2005, my script for short film "So long" received First Award in the script writing competition organized by AKMI Training Centre and "Cinema" Magazine.